Join us to celebrate the birth of Jesus Christ this CHRISTmas!
A warm welcome guaranteed from all the churches in Crowthorne and Finchampstead.
Please note that in the interests of safety, some services have been moved "online" or cancelled, so do please check the website before heading out!
Are you ready to Celebrate Christmas? This will be the second year that Churches Together in Crowthorne have continued the tradition started by Newman's and Abbotts, of hosting the Christmas lamp post decorations in the High Street. It's also the second year that many plans have been disrupted by Covid. The Good News is that God's plan for each of us hasn't changed: he longs to be 'with us' bringing hope right now in all our messy and chaotic lives. Find out more at one of our churches this Christmas.
Hope to see you there! Happy CHRISTmas.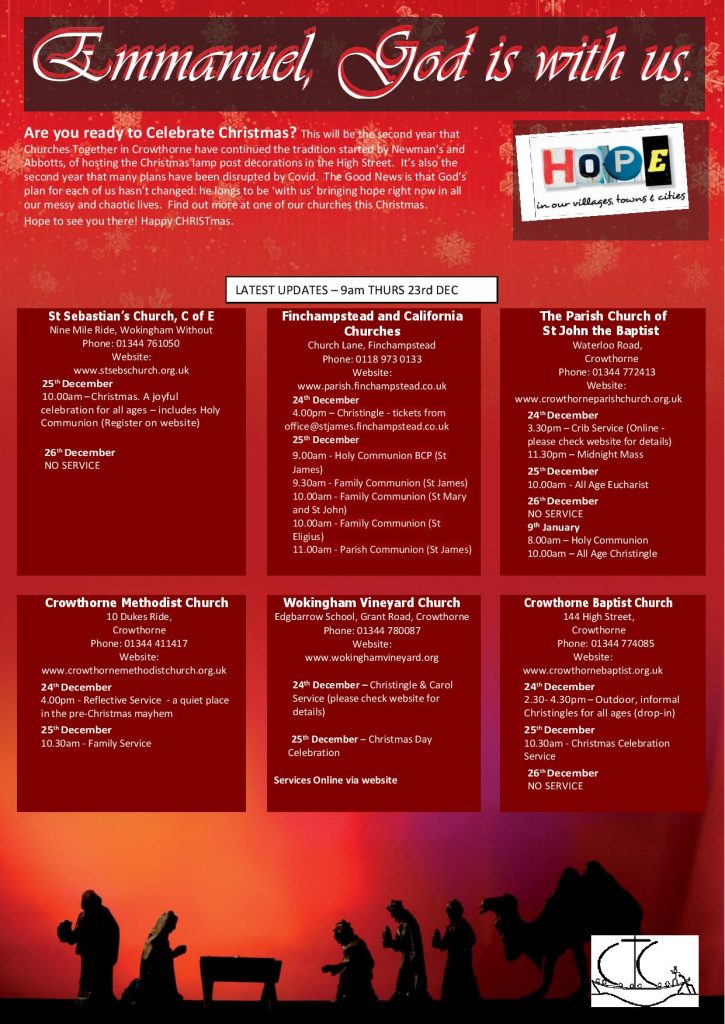 Please help us to all keep safe this Christmas. We ask you to kindly not attend if you are displaying Coronavirus symptons or have been told to isloate. Please wear a face covering throughout the service (unless exempt). Thank you.