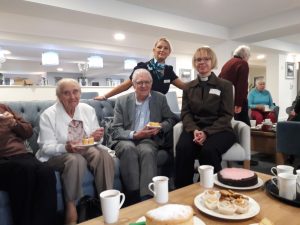 On Thursday 4th October, members from Crowthorne Baptist, Holy Ghost RC, St John's and St Sebastian's churches joined new homeowners at Birch Place to welcome them into their new home.
The lounge was soon buzzing with happy chatter and yes, we demolished the cakes and biscuits that the team brought too!
Our hope and prayer is that all the new residents will be really happy, thrive and be blessed as they make their new home at Birch Place.