"…And so THIS is Christmas…"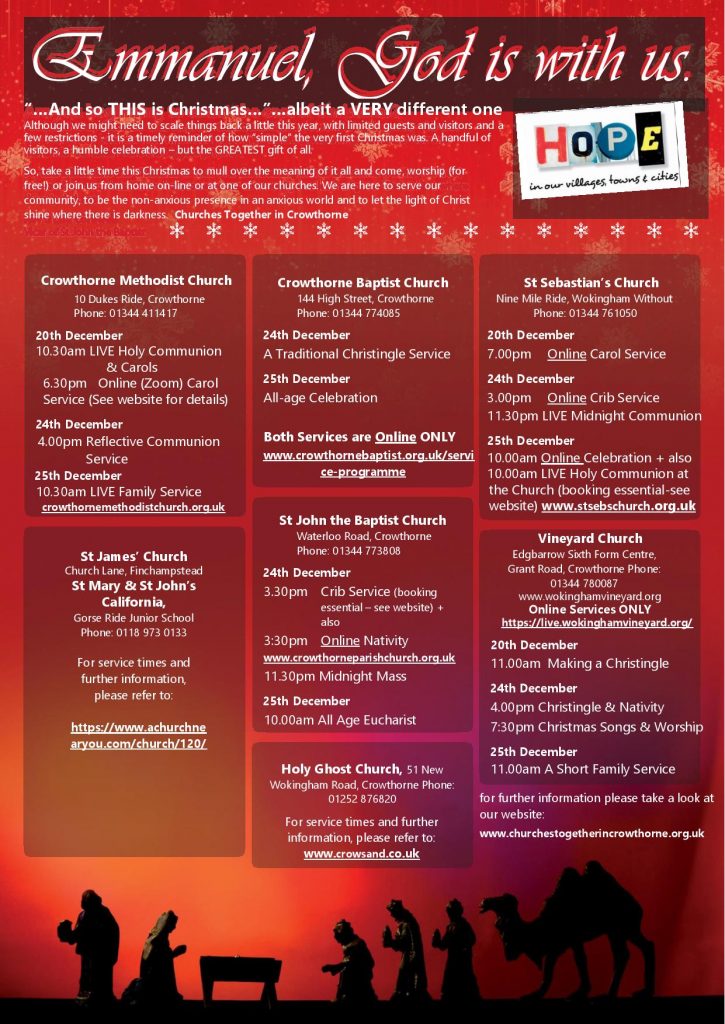 …albeit a VERY different one. Although we might need to scale things back a little this year, with limited guests and visitors and a few restrictions – it is a timely reminder of how "simple" the very first Christmas was.
A handful of visitors, a humble celebration – but the GREATEST gift of all.
So, take a little time this Christmas to mull over the meaning of it all and come, worship (for free!) or join us from home on-line or at one of our churches. We are here to serve our community, to be the non-anxious presence in an anxious world and to let the light of Christ shine where there is darkness.